Earth Day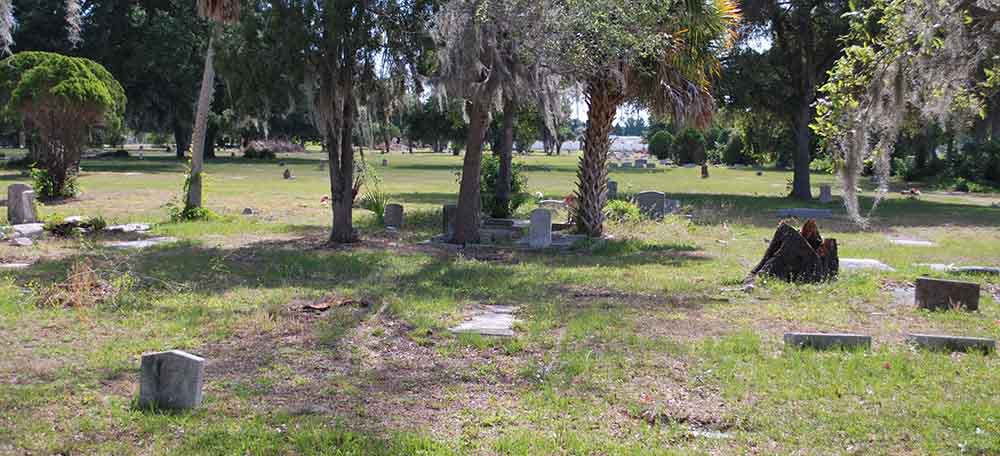 It's Earth Day, and that means this is a great time to think about how you can reduce your impact on the planet – after you're gone.  That's right, one day you will be somebodies ancestor and you may want to think about the footprint you leave behind.
Worldwide, more than 56,000,000 people pass away each year. Traditional burial and cremation practices can have significant negative environmental impact, while approximately 1,500,000 million tons of reinforced concrete is buried in the U.S. each year in the construction of burial vaults. So, of Cremation or Burial which is the greener option?
Let's face it, most people don't base the decision on whether to get cremated or buried on environmental concerns; but in honor of Earth Day I thought it might be worth broaching the topic. There are arguments on both sides, but the comparisons are incredibly difficult.
Environmental Impact
Cremation is perhaps five times more polluting than burial, but the long-term maintenance of a gravesite can outweigh this.
Some estimates conclude that cremation is equivalent to a 500-mile car journey, but where the actual memorial is concerned, this number may pale in insignificance compared to the journeys made by grieving friends and relatives to your memorial celebration.
When planning a "green" funeral service, there are some things you can do to reduce the footprint.
Programs: Use recycled paper for programs or hymn sheets.
Flowers: Source your flowers from organic, local growers.
Procession: Make arrangements for carpooling from location to location during the funeral.
Cremation
Cremation doesn't seem like a particularly green idea. Burning anything creates pollution, especially if there are toxic substances present via embalming, and returning nutrients to the ecosystem via decomposing matter is a core tenet of environmental thinking. That said, modern crematoriums have made significant reductions in emissions. Plus, many cemeteries, particularly in the U.S., have rules and regulations stipulating the use of concrete vaults, coffins, and other such requirements that use significant resources and space. Becoming one with nature isn't as straightforward (or quick) as it may seem. Cremation, therefore, may make more sense from a green perspective, after all. If it seems like the right choice to you, you can ask the crematorium about what they are doing to reduce emissions.
So if you do choose the cremation route here are some practical things to consider:
If practical, choose a location near the greatest number of mourners. Carbon from travelling to the service, depending on the number of mourners, dwarfs most other impacts.
If there is a choice of crematoria look for the one that has the best record on emissions (or one that has been recently upgraded).
Think of alternative to floral tributes, many flowers are flown in adding to the carbon footprint.
As for the environmental impact of scattering the funeral ashes themselves: The Environment Agency (UK) and USA sources have produced some guidance.  Below are some suggestions.
Do not scatter:
In lakes, rivers, or near places where people bathe or fish
Less than a mile upstream of where water is taken for drinking
Anywhere with a fragile ecosystem such as mountain tops
On trails or other developed areas.
Less than 3 nautical miles from land
While a scatter permit is not required in the US, you must report the burial to the EPA within 30 days. And before you scatter in a cemetery,  you need to know if the burial ground is on public or private land. If the cemetery is on private property, you need to ask permission.
Burial
Arguably the greatest impact with a burial is on land use, if we all opted to be buried in our own plot we could not keep up with land use requirements. But burial is also has least impact in terms of pollutants if you opt for no embalming, a natural burial site and environmentally friendly coffin.
Ideally, our remains are a part of the food chain. Unfortunately, many of the trappings of modern burial–such as embalming, hardwood coffins, and concrete vaults–are designed to delay the natural process of decomposition. Though these ideas have become modern standards, the truth is that anything we can do to return to the earth more easily will lessen our impact on the environment. Consider biodegradable coffins or urns, and avoiding concrete vaults, to help reduce your impact by returning your remains to the earth.
How will my descendants find me?
One of my personal arguments against cremation has to do with a marker.  It is  important for mourners and descendants to have somewhere to go to remember you long after the funeral is over.
Natural or living memorials can be wonderful alternatives to quarried headstones or marble mausoleums. Consider planting a tree or a bush that will carry on in honor of the deceased. Online memorials are also becoming increasingly popular.
State Your Intentions
So as you continue on with your Earth Day celebrations today it would make sense to talk to your loved ones about burial or cremation ahead of time. Death can be a difficult process and, unless prompted, those left behind may not think to consider the environment in making your arrangements. Add a clause in your will or create an advanced funeral wishes document that stipulates your green funeral concerns.